The JISF draws the following roadmap to challenge the carbon neutrality.

* You can see the figure enlarged.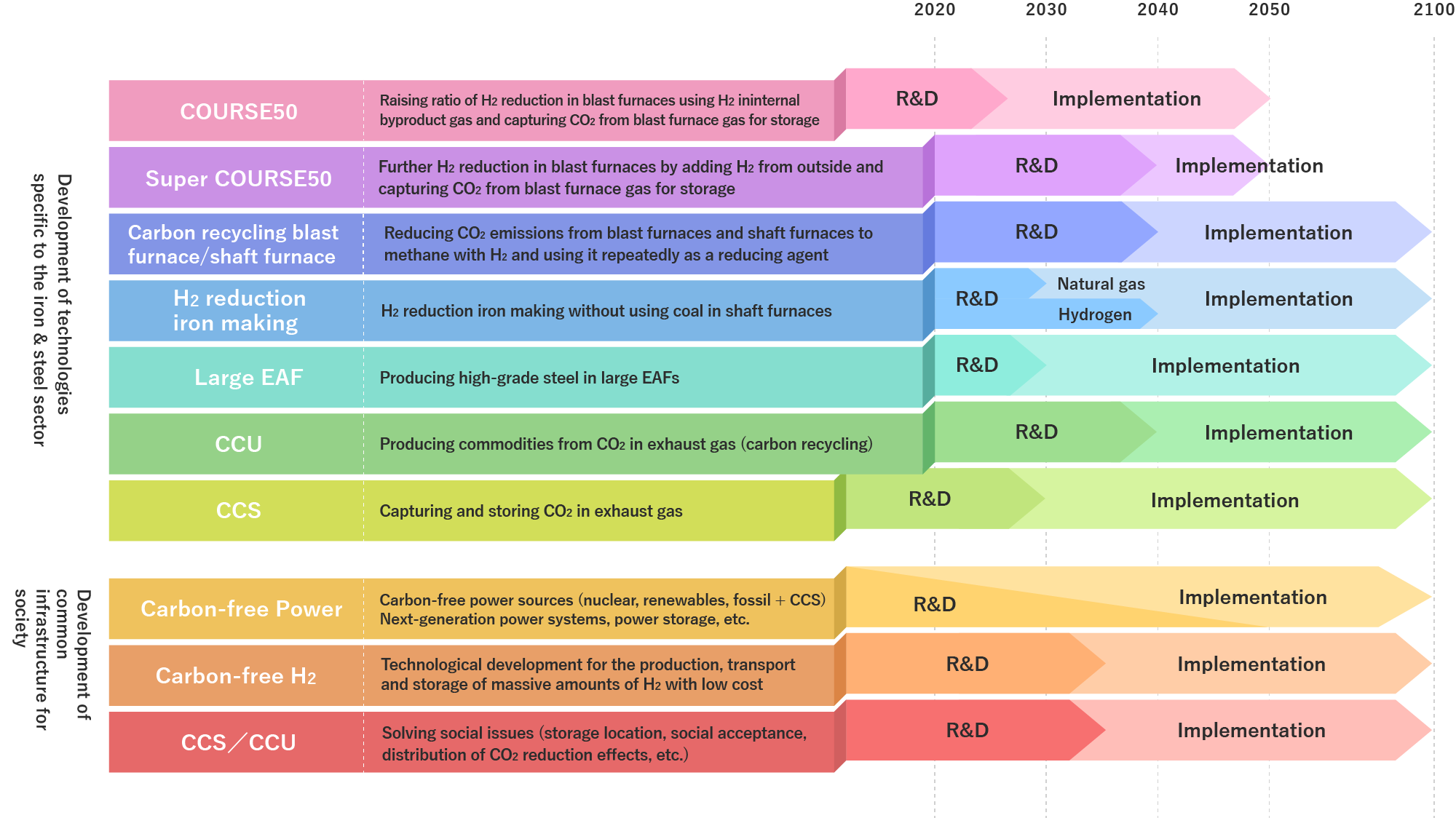 (1) COURSE50
Research and development is progressing steadily, but the major challenge is to scale up the technology to implement it in working blast furnaces.
(2) Super COURSE50
JISF initially drew a roadmap to step up the development of Super COURSE50 once the establishment of COURSE50 (2018). However, since COURSE50 is progressing well and the movement toward carbon neutrality is accelerating, we have decided to start R&D for Super COURSE50 in 2020.
(3) Hydrogen-based ironmaking
For hydrogen-based ironmaking, we had initially drawn a roadmap as a further step up from Super COURSE50 in 2018. However, we have brought this forward significantly and started R&D in 2020 in parallel with Super COURSE50.
In order to realize the above (2) and (3), the blast furnace companies participating in JISF have started R&D from 2020 under the title of "Technology Development for Realization of Zero Carbon Steel" commissioned by NEDO.
Our challenge towards carbon neutrality has just begun, and the timing of its realization is uncertain and unpredictable. However, we support the declaration of carbon neutrality for 2050 by the Japanese government and will cotribute to it by taking up our own challenge of achieving carbon neutrality.
* You can see the figure enlarged.